Webinar
Financial Services: Digital Marketing Spotlight Webinar
October 01, 2020 10:00 Europe/London
Join this webinar and learn how to harness to power of digital to engage customers in the financial sector. Our expert sepakers will discuss the digital marketing challenges and opportunites within the financial services space.
The Q&A will give you the chance to get your questions answered, and share ideas and experience.
If you are experiencing any issues with the registration form please disable any adblockers and refresh the page. Alternatively you can register by emailing paul.nichols@figarodigital.co.uk
Current Speakers and Topics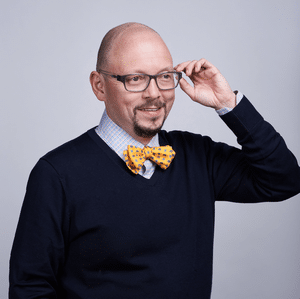 Shaun Miller
Digital Strategy & UX Consultant, Codehouse
Three Mistakes Most Financial Services Firms Make with Their Website
Shaun will discuss how the web is eating up manual and offline process in financial organisations across the world, and how you can help transform your business by building digital products and tools that serve a real need. He will also explore why treating your website as a product will keep your CFO happy, and drive better results.
Jon Mowat
Managing Director, Hurricane
Building and Maintaining Consumer Trust with Video
Consumer trust is vital to the financial sector, but how do brands build it and keep it? This engaging talk by leading video marketing expert Jon Mowat looks at how video content is a vital component in brand strategy, and explores how to use it to build awareness and trust. The talk covers best practice and case studies, along with industry insights.
Scott Jones
Founder and Managing Director, Illustrate Digital
Five Points to Publishing High Performing Content in Financial Services
The content creation experience should be smooth, but often fails to hit the mark. So what are the hallmarks of a valuable website platform, and how can it benefit your user engagements and conversions? In this talk, Scott will explore five key points to publishing more valuable content, to help you stand out from the competition and benefit your clients and customers in the Financial Services and FinTech market.
Marc Dallimore
Director of Data Science, Edit Agency
Applying Data Modelling Techniques to Produce Actionable Insights on your Customers. Case-study: Tesco Bank